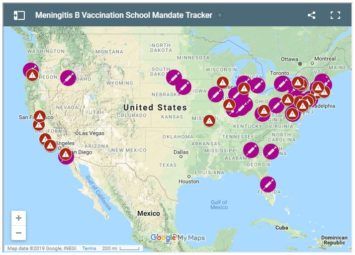 Meningitis B is responsible for 100% of all meningococcal disease outbreaks on college campuses in the US since 2011. As of May 2019, 34 schools currently require Meningitis B vaccination for students.
Click below to see the Meningitis B Action Project map of school requirements:
https://meningitisbactionproject.org/menbtracker
To order Bexsero, please visit GSKDirect.com. Portfolio members receive everyday free shipping and Bexsero-only members receive free shipping on orders over $600.
Interested in starting a Bexsero vaccination program at your school or practice? Call us at 843-973-2711 for help with set up and reimbursement.