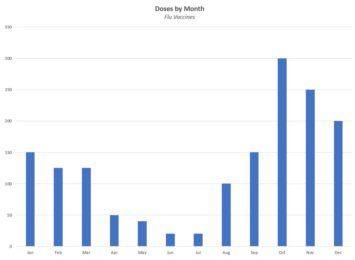 Summer is historically a time when patients schedule well visits in anticipation of the new school year. Make sure your practice is prepared by taking an accurate count of the number and types of vaccines administered per week. Best practice is to have a 2 to 4 week supply of vaccines in your refrigerator. Remember that demand for school-age vaccines spikes in the summer!
If you would like some assistance calculating your par levels, call our team at (843) 973-2711. We would be happy to help.
Do not get caught with an empty fridge and a booked schedule of check-ups!