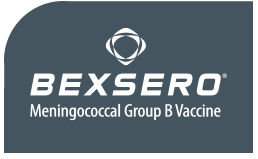 BEXSERO is billed with CPT 90260. Reimbursement can range from $185 from $210. Check with your major payors for exact amounts.
BEXSERO is only available in packs of 10 pre-filled syringes. VC members receive free shipping for BEXSERO packs.
BEXSERO is required for matriculation in 42 colleges and Universities around the country. See the full list here.
BEXSERO is a 2 dose series with one month in between doses. Order BEXSERO today and you can complete the series before college-bound adolescents leave for school.